Description
Cosy & ergonomic – The softest fabrics nestle your baby in close for a snug and supportive fit.
Comfortable – A waist belt and stretchable cross straps keep you and baby supported.
Simple – Easy buckling without the frustration of wrapping, tying, and excess fabric.
Compact – Compact and lightweight easily folds up into nappy bag
Oeko-Tex STANDARD 100 Certified Fabric
Why choose the front facing outward position? Is it really ergonomic? Read more
Why choose a Newborn Carrier? Read more
Oeko-Tex 100 Certified
Ponte knit offers firm and stable structure with a subtle sheen and maintains its shape without bagging. Resistant to pilling and fading, resilient, and ultra soft.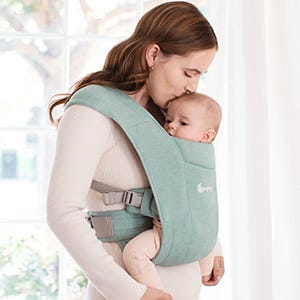 Hip Healthy
Adjustable flip waist belt creates the "M-shaped" positioning that supports babies hips comfortably as they grow.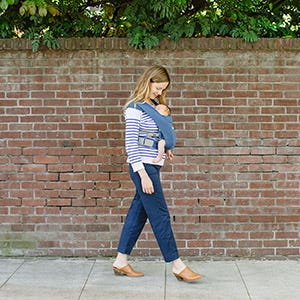 Slim & Compact
Embrace goes with you wherever you go. Roll up in your diaper back or tucked in your stroller for easy transport.
Product Details:
3,2 – 11,3 kg
Machine Washable
Breastfeed In Carrier
Waistbelt range: 56 cm – 137 cm
MATERIALS:
79% Polyester
17% Rayon
4% Elastane/Spandex
Carry Modes for Newborn and Beyond